Black History
At St Peter's we plan to mark Black History Month by giving our children the opportunity to learn about the too often 'hidden figures' who have positively impacted our country and the world. This month is an opportunity to revive the voices that have often been lost and left out of the curriculum and traditional textbooks. Children will learn about some of the pinnacle moments that have changed our society and how it has led to change for Black and Minority Heritage in the UK and overseas.
Children from across the school, from Reception, up to Year 6 will be reading specially chosen books and watching videos to help them understand aspects of their own and others' identity and to recognise and celebrate differences. There will be visits to Stockwell Memorial Gardens to find the first public monument of a black woman in England, the Bronze Woman, and lots of fact finding about other inspirational trailblazers such as Nicola Adams, Baroness Benjamin and Mae Jemison to name but a few.
Poetry Writing Session at the Bronze Woman Statue (Stockwell)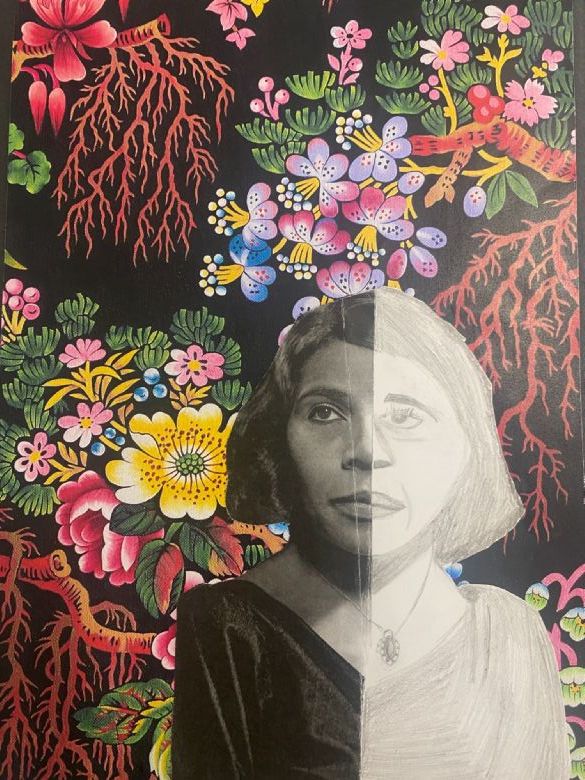 Inspirational People Art
Reading inspirational stories
However, we are not stopping here, and we will continue to initiate the following across all aspects of the school this year.
We are working to ensure that our pupils have the skills to discuss social issues and injustices. Whilst using a critical approach which discusses the perspectives and limitations of educational resources.
Reflective Curriculum
We will continue to ensure our curriculum is representative of our school community and the world in which we live. Opportunities to celebrate achievements of people from a full range of backgrounds will be integrated across all aspects of our curriculum bringing current and historic topics to the children's attention so that they can be considered, discussed and challenged.
Staff Training
As a staff, we have had training around positive representation in books and how we can continue to develop a culturally inclusive curriculum. This training will provide additional knowledge for us as a school to ensure that our curriculum reflects the cultural and linguistic diversity of our school community and wider society.
St Peter's Community
As always, we would really like to involve and learn more about our community and families. If you have any migration stories in your family; or if you'd like to share aspects of your home culture with your child's class, please do let us know by emailing admin@stpeaton.org.uk
For some useful places to learn about Black History Month visit
https://www.bbc.co.uk/iplayer/episode/p07pd843/horrible-histories-top-5-black-history-month-with-oti-mabuse
https://mentallyhealthyschools.org.uk/resources/black-history-month-resources/
https://educationhub.blog.gov.uk/2022/10/03/black-history-month-how-black-history-is-taught-in-our-schools-2/
https://www.parliament.uk/business/news/2023/september-2023/lords-black-history-month-2023/