Healthy Schools
St Peter's Eaton Square strongly believes that a child's mental and physical health is vital to them becoming a successful learner. We have prioritised this on our School Self Evaluation Form and Development Plan
We are currently working towards our Healthy Schools London Silver Award. For further information please visit their website.
Emotional Health & Well-Being Policy
MENTAL HEALTH & WELLBEING
At St Peter's we aim to promote positive mental health for our pupils, staff team and wider community. We pursue this aim using workplace practices, universal, whole school approaches and specialised, targeted approaches aimed at vulnerable pupils. In addition to promoting positive mental health, we aim to recognise and respond to mental ill health.
We offer the bespoke services of John Collins, our school counsellor and Aramide Salami, our Educational Mental Health Practitioner (EMHP) for direct work with our pupils, parents and staff every Tuesday in school.
Annually, we support World Mental Health Day in October and Children's Mental Health week in February.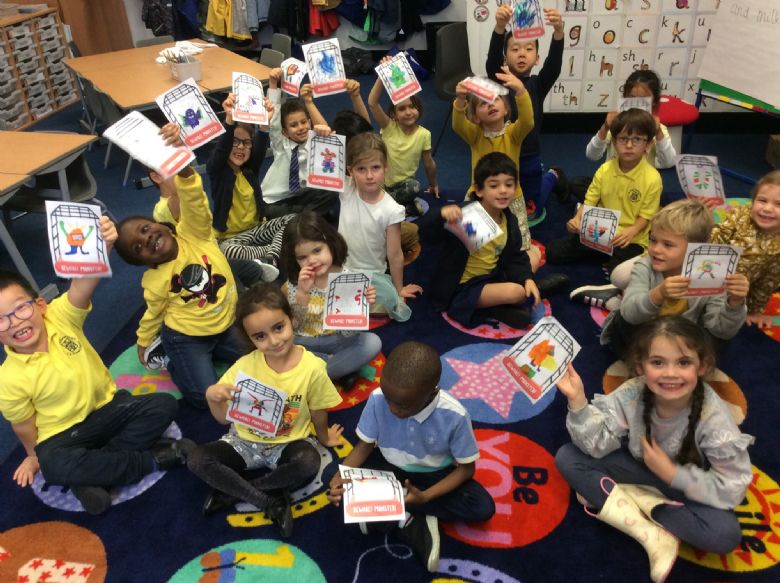 Healthy Early Year Award
Healthy Early Years London (HEYL) is an awards scheme funded by the Mayor of London which supports and recognises achievements in child health, wellbeing and development in early years settings. It helps to reduce health inequalities by supporting a healthy start to life across themes that include healthy eating, oral and physical health and early cognitive development.
HEYL complements and enhances the statutory Early Years Foundation Stage framework, adding to the focus on children, families and staff health and wellbeing. The reasoning for the HEYL award is that getting a good start in life, building emotional resilience and getting maximum benefit from education are the most important markers for good health and wellbeing throughout life. Early Years settings, like ourselves, can lay the foundations for lifelong health and wellbeing as they help children prepare for school.
As an Early Years Foundation Stage setting we are currently working towards our Healthy Early Years Bronze Award. This is something we are committed to and are working with the Healthy Early Years Team to achieve. This involves our working to create an environment both within school and home where there is a knowledge and understanding of health and hygiene for our Early Years children.
To qualify for the Bronze Award, we have to meet standards in:
Personal development, behaviour and welfare

Quality of teaching, learning and assessment

Effectiveness of leadership and management
By achieving this award it should support us with identifying our own best practice, focusing on areas to develop in health, wellbeing and education and to work with parents/carers and health and other services to support families.
The award allows the school to be recognised for its healthy menu choices, in class snack choices for EYFS and also the emphasis in class on hygiene and health. These are all elements of either good practice or the Early Years Foundation Stage, which as a school, St Peter's already is accomplishing. Many of these elements run parallel to the Healthy Schools Award which we have for the rest of the school but are tailored to the needs of children within the Early Years.
In Healthy Early Years settings and at home, children will be supported to:
eat a healthy lunch and healthy snacks

drink plenty of water, not fizzy drinks

wheel, walk, scoot, cycle to the setting with their parents/carers

wheel, play, run, skip and jump outdoors and in the park

have plenty of tummy time

have plenty of sleep

sing songs and read stories together

learn how to brush their teeth and visit the dentist

learn about their own feelings and how to express and manage them

live in a smoke-free home
Healthy Start - help to buy basic foods for women who are pregnant and parents/carers of children under 4 years of age. - https://www.healthystart.nhs.uk/
Change4Life - advice for everyone on a healthier more active lifestyle. - https://www.nhs.uk/change4life/
Check if your child is up to date with their immunisations - information on the local immunisation programme - https://www.gov.uk/government/publications/the-complete-routine-immunisation-schedule
Our Clubs and Healthy Schools
Healthy Schools Whole School Celebrations
We love to find ways to celebrate being active, keeping our bodies healthy and minds happy!
12 Day of Fitness at St Peter's!
This Christmas, we are celebrating the final twelve days by creating a song with fitness actions! Each morning, our Christmas elves visit the classroom relaying a new action for the day, building onto our song.
See our 12 Days of Fitness Schedule!
Fitness Week January 2023
Why not kick-start our new year with some physical fitness?! In January, we will be spending a week celebrating Fitness through circuit lessons in PE, a whole school mile walk/run and photo competition.
See our plans for Fitness Week!
London Mini-Marathon
In 2023, we have applied to enter the London Mini-Marathon. This event takes place the day before the London Marathon and gives children the opportunity to cross the famous finish line. There are two events we will be entering - a 2.6K Race for years 5 & 6 and a One Mile Race for EYFS - Year 6.
For more information about the London Mini-Marathon click here.
Cricket Program
We work with the City of Westminster hub Cricket programme. In year 4, the children have cricket coaches come in and work with them on skills in lessons. There are also opportunities for children to join camps and clubs!
At St Peter's Eaton Square, we are always thinking of ways to be more active. We have a wide variety of clubs developing children's physical health and promote active travel to school. We have a dance club; cooking club; football club and enjoy outdoor team games during our extended day provision.
From the EYFS through to KS2 our children learn about how to keep themselves physically healthy during their PD, PE, DT and Science lessons. We have weekly visits to Belgravia Forest School and really enjoy the benefits of working and playing outdoors.
Activities