British Values
The government has outlined values as: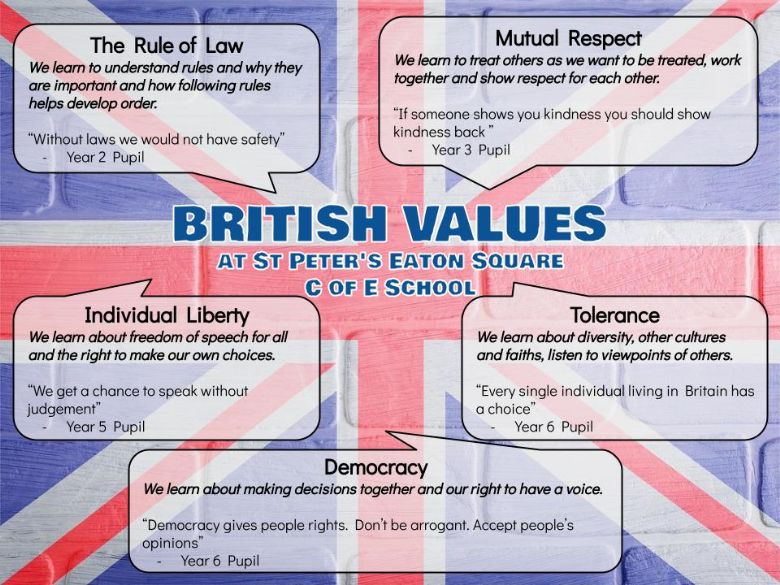 Schools are also guided by the Spiritual, moral, social and cultural guidance document (SMSC), which can be found here - DfE Guidance
Behaviour and Pastoral
A high standard of discipline and politeness is expected at all times with individuals showing respect for each other. Bad language will not be tolerated. All serious breaches of discipline will be recorded and, in the event of problems, the parents of any child involved will be asked to come to the school to discuss the matter with the child's teacher or the Head.
Parents are asked not to teach their children to retaliate if there is a dispute. It is natural to defend oneself, but it is better to try not to react aggressively. Fights usually start through misunderstandings and quick tempers, and aggressive attitudes violate the sense of understanding, justice and forgiveness that the school attempts to foster.
Racist language is not tolerated and anyone expressing racist views in writing, speech or by their actions would be actively opposed. Racism is not acceptable in any form or at any level.
Our Behaviour and Discipline policy reflects these key principles.